Please join the BAY CITY GARDEN CLUB
at the Wirt

Library
 

"WINDS OF CHANGE"
WHAT  YOU  ALWAYS  WANTED  TO  KNOW  ABOUT WIND  AND  SOLAR FARMS IN  BAY  COUNTY
Alice and Jack Wirt Library Community Room
MONDAY, MAY 20, 2019
12:30 p.m. – 1:30 p.m.
Sarah Banas Mills, PhD
Senior Project Manager – Center for Local, State, and Urban Policy (CLOSUP)
University of Michigan Gerald R. Ford School of Public Policy
– Why are we seeing so many proposed renewable energy projects in Michigan?
–  What impacts have wind energy projects had on Michigan communities? 
–  Why might you want a wind farm in your community? Why might you NOT want one?
–  How do the impacts of solar farms compare to those of wind farms?
–  How do local laws impact whether or not renewable energy projects can be built?
For more information, please contact the Bay City Garden Club at baycitygardenclub@gmail.com
For more information scroll to links at bottom of page or use "Search box" on the right
MARK YOUR CALENDARS
GARDEN WALK 2019
JUNE 20, 2019
The Bay City Garden Club, a member of

the

Garden Club of America, 

is based in Bay City, Michigan and has more than 75 active and associate members.  The BCGC is committed to promoting an interest in horticulture, conservation, civic beautification and the artistic use of plant materials.

Flower shows and garden walks are the best known of BCGC's public events.  For more information about our club visit   "About Us".

Contact us  if you have any further questions, have a garden to submit or to be added to our email listing.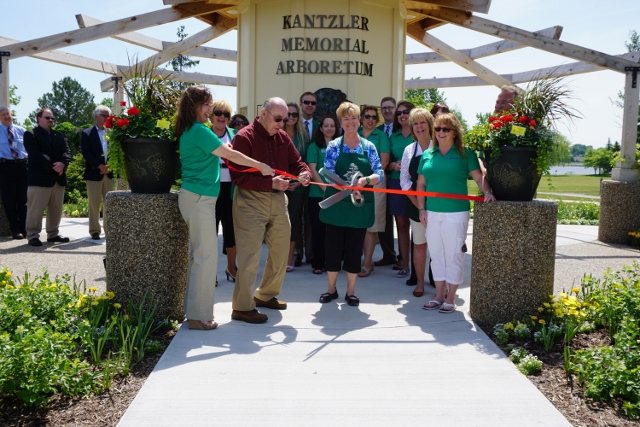 (Kantzler Memorial Arboretum & Interpretive Center Ribbon Cutting & Dedication Ceremony)
Help us continue to support the Kantzler Arboretum!
            "…preserving our heritage for the future"
If you would like to donate to a specific item, please fill out the form below and we will contact you with individual prices…. but you are welcome to make any contribution to the general Arboretum Fund now!
Trees, Benches, Trash receptacles, Tree Interpretive signs
You can donate any amount…….
                 ….every amount donated will go to fund our living legacy.
Please fill in all lines in the form below and submit.
We are a 501(c)(3) entity and your donation may be tax deductible.