Thank you!
The Bay City Garden Club would like to extend our sincere thanks to all of the Bay City Businesses & members of the community who have helped us meet our dreams in completing the Interpretive Center at the Kantzler Memorial Arboretum. It has been a labor of love and if it was not for the generosity from so many community volunteers and businesses, we would not have accomplished these goals. Our gratitude extends to Dick and Jerry Somalski from Bay Landscaping, Dave and his crew from Clements Electric; Rick Long; Northern Concrete Pipe; Joe Shotwell and crew from Shotwell Builders; Jerry Adamowski from GM Adamowski Trucking; Dan Emmenecker from J.R. Heineman & Sons; Rick Lyon from MacMillan Associates; Kevin Czerwinski; and Doug Wirt, Larry Loll and crew from Wirt Stone Dock.
Sincerely,
The members of the Bay City Garden Club
Kantzler Memorial Arboretum & Interpretive Center
Ribbon Cutting & Dedication Ceremony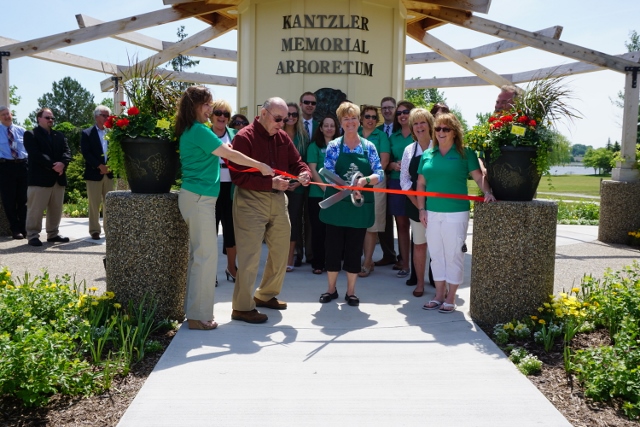 MAJOR COMMUNITY PROJECTS FUNDED OVER 80 YEARS
2006: BCGC funded, established, and planted the "Outdoor Reading Garden" located within the Alice and Jack Wirt Public Library
2002: Created Pocket Garden with Bay City in Bloom organization in the Arboretum; named the "Anniversary Garden" in celebration of the club's 75th anniversary
1997: Volunteered and funds provided to create the "Come-Play-By-The-Bay" Playscape at the Bay City State Park
1994: Established the Learning Tree Project for Scout troops; utilizes the Arboretum for tree identification.
1978: Established the first Arboretum in Bay County; Kanztler Arboretum. This was an on-going club project for 25 years!
1971: Developed the Chickadee Nature Trail for the blind and handicapped at the State Park
1960: Began creation of the Jennison Nature Trail at the State Park
1950: Scholarships awarded to local teachers for the State Conservation Training School
1948: Rachel Sovereign Home; Garden
1945: Bay City Veteran's Memorial Park
1932: Planted trees in the community; James Clements Airport, Historical Museum, Veteran's Park, Wenonah Park, Trombley House, Women's Shelter, Kanztler Arboretum, Wirt Public Library
1930: Participated in First Clean-up & Development of the West Bank of the Saginaw River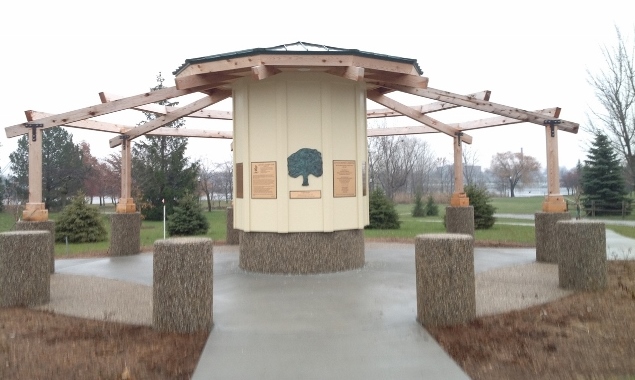 The Bay City Garden Club began holding yearly Garden Walks in 2002, with profits from those garden walks used towards the beautification of Bay City.
Benefactors of those projects:
2015: Bay City State Recreation Area to help with Reforestation Project due to the devastation caused by the Emerald Ash Borer.
2013: Kantzler Arboretum project "Interpretive Center" completion. Newspaper article on dedication of Kantzler Interpretive Center.
2012: Kantzler Arboretum "Interpretive Center" project
2011: Kantzler Arboretum "Interpretive Center" project
2010: Do-All Inc. community vegetable and gladiola gardens
2009: Plantings & trees at entrance of the Pere Marquette Depot
2008: Disability Services and Resource Center to aide in completing the gardens
2007: Beautification of the Veteran's Memorial Park Monuments
2006: Disability Services and Resource Center; Creation of Handicapped accessible gardens
2005: Good Samaritan Rescue Mission and Habitat for Humanity
2004: Flower Show at Delta College Planetarium; Funding for the Wirt Library "Reading Garden"
2003: Continuation of establishing "Reading Garden" at the Wirt Library
2002: Establish the "Reading Garden" at the Wirt Public Library